NEWS

Eastland ISD has an online application available for meal benefits through My School Apps. We would like everyone to complete the application. You can also sign up to access your student's...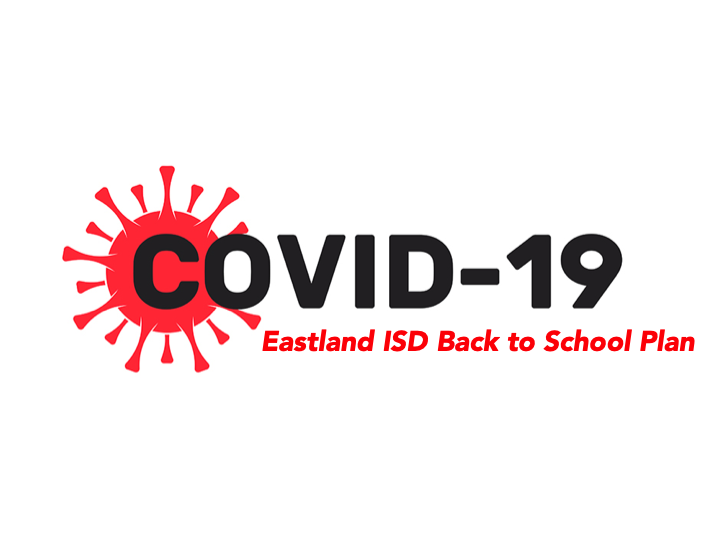 Click here for EISD COVID 19 Back to School Plan/Information
SEE ALL NEWS
LIVE FEED

Attention EHS parents that have chosen the AT HOME LEARNING for this year.
If you have not been in contact with the school to schedule your online orientation for the at home learning please contact the school at 254-631-5000 or email abramlett@eastland.ecs14.net and let us know when you can attend. The options for the high school are:
Monday August 10th @ noon, Tuesday August 11th @ 9:30am, or Wednesday August 12th @ 5:30pm. Your child will not be enrolled until the orientation is complete and a parent agreement has been signed. We look forward to hearing from you.
Adam Bramlett
about 2 hours ago |
Adam Bramlett

Attention Dual Credit students.
The dual credit handbook and registration packets were sent to your school email and are available for download from the counselor's corner on the school webpage. We also have hard copies available in the high school office. If you are in dual credit, you need to act fast, classes are starting soon.
about 10 hours ago |
Adam Bramlett

For Tuesday July 14th ONLY morning workouts have been moved to 5:30 pm.
This is to inform parents that we have had a report of a student being tested for COVID19. The results are still pending. The athlete has not participated in summer workouts since Monday, July 6th. Due to the time period since the athlete has come in contact with anybody in the summer conditioning program and after consulting with medical professionals EISD does not feel the need to cancel summer workouts. If you feel the need to or you desire your athlete to stay home pending the results of the COVID 19 test we completely understand. If you have any questions, please call Coach Morton at 254-631-8017.
23 days ago |
Adam Bramlett

Reminder to all 2020-2021 EHS students......
An email was sent to each of you regarding the process for selecting your classes for this coming year. It has been open for a couple of weeks and we have many students in their classes. If you do not choose your classes by July 13th, we will have to choose them for you. That will eliminate all honors and dual credit classes for the fall semester. Please log on and take care of this ASAP. If you did select an honors class, please stop by the office and pick up your summer reading for those classes. Thank you for your help in this. Stay well.
Mr. Bramlett
about 1 month ago |
Adam Bramlett
SEE ALL POSTS
Events