NEWS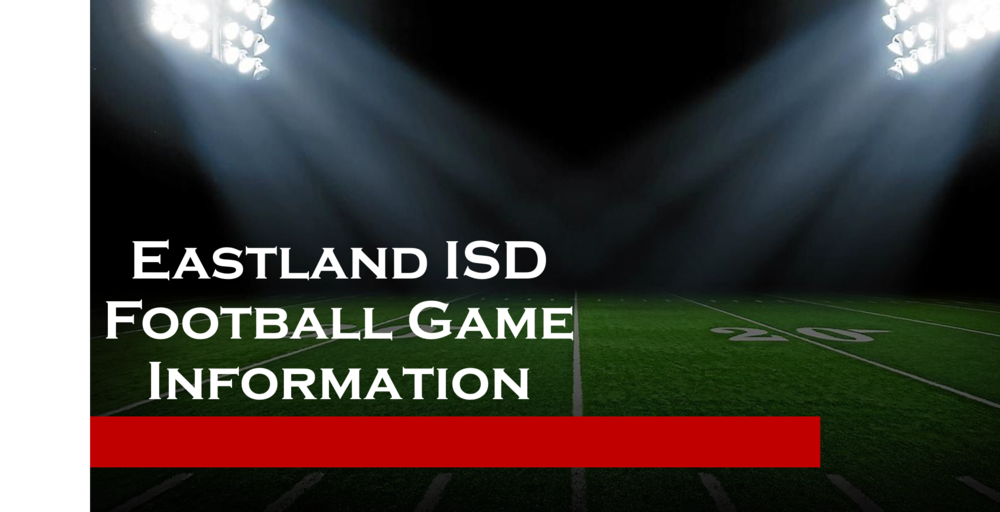 Click here for detailed information on Eastland Mavs football games.
Hey, Eastland...we're looking to show our Eastland ISD Teachers, Staff and Students our appreciation and support! Come on out and join us Monday for our Appreciation Dinner and Booster Clubs...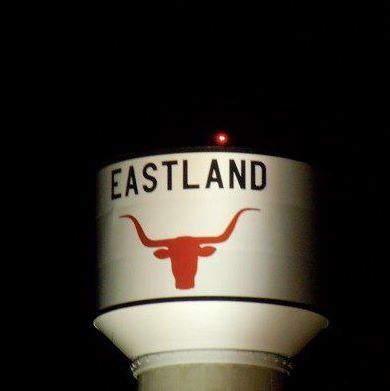 August 28, 2020 Attention Mavericks: Yesterday Eastland ISD published two public notices making our educational community aware of two positive cases of COVID 19 in our district. One of the...
SEE ALL NEWS
LIVE FEED


Eastland (home) vs Gunter (visitor)
UIL Regional Quarterfinals – Thursday 12/3/2020
Site: Globe Life Park - 1000 Ballpark Way, Arlington TX 76001
Kickoff: 7:00
Parking lot Opens: 5:30
Gates Open: 6:00
TICKETING /PARKING INFORMATION
Ticket Type Available: Tickets will be sold in pods of 2, 4, and 6
Ticket Prices: $12.00 – Check www.texasrangers.com/football
Pre-Purchased Parking: $15.00 Day of Parking: $15.00
Parking will be in lots: M,N,E, and L. **Please note that Parking Lot D will not be available**
Tickets on Sale at: www.texasrangers.com/football or at Globe Life Park (no cash sales)
**Please read all requirements of Globe Life Park**
All guests entering Globe Life Park will be required to wear a face covering. The requirement does not apply to people who are eating or drinking, to anyone for whom the wearing of a face covering poses a significant mental or physical health risk, and/or to children under the age of 10. Masks are also required in the building and social distancing is encouraged.
FAN INGRESS & SCREENING
*Congregation inside the ballpark or parking lots before and after the game is highly discouraged
*A ticket will be required to enter the stadium gates for guests
*Walkthrough metal detector screenings will take place at all entry gates
*NO BAG policy will be enforced with the exception of a medical bag or diaper bag
*Masks and or face covering will be needed for entry. No Re-Entry policy will be enforced
*Fans will not be allowed on the field
HOME PLATE GATE (HOME TEAM) – GENERAL ADMISSION ENTRANCE
*Home Plate Gate will serve as the designated entrance for all of the Eastland HS fans attending the game
CONCESSION STANDS
*Concessions to open (1) hour prior to kickoff
*Cashless transactions for all stands open on the main concourse
*Packaged snacks and pre-packaged ballpark items
* Items to include – hot dogs, nachos, snack items (chips, popcorn etc.)
*Quantity of concession stands open on the main concourse will be on an attendance basis
PROHIBITED ITEMS
*No outside food or drink permitted in the building except for a clear, sealed bottle of water for the individual.
*Bags will not be permitted into the building. However - any bags carried for medical reasons, as well as manufactured diaper bags that accompany infants and young children, are permitted.
*Bags carried into the venue by Band, Drill, and Cheer are permitted
*Clothing with offensive or profane language
*Disorderly conduct
*Laser pointers
*Noisemakers *However – these are subject to inspection pending size and may be allowed in by security's discretion
*Drones/Use of drones
*Wagons
*Oversized Banners *Exception of removable signs and banners brought in by the Cheerleading team or Spirit Clubs
*Balloons, Confetti, Streamers
*Weapons of any kind, including knives, even if properly permitted or registered
*Any item deemed inappropriate for this event by Globe Life Park staff
ADA GUESTS
*ADA seats are available for purchase at Texas Rangers/Football
*Any ADA assistance needed will be provided by Guest Service Representatives on the main concourse
* For reasonable accommodations, please speak with any staff member or contact Guest Services by emailing fanrelations@texasrangers.com or calling 817-533-1717.
LIVE-STREAM
The game will also be livestreamed at: https://www.texanlive.com/2020/11/eastland-vs-gunter-12-3-2020-700pm-football-globe-life-park-regional-finals-playoffs/
Purchase price is $7.95
view image
about 24 hours ago |
Jeremy Williams

Globe Life Park is currently experiencing technical difficulties with ticket sales for Thursday's playoff game. As soon as the issue is fixed we will post all information needed for tickets and parking.
Thank you,
EISD Administration
1 day ago |
Jeremy Williams

Please note the time changes for tomorrow evening.
Community Pep Rally Wednesday 12-2-20 Maverick Stadium Come out and show your support for our Mavericks as they prepare to play in the Regional Quarterfinals. Hotdogs will be served in the parking lot starting at 5:30. The pep rally will start in Maverick Stadium at 6:00.
1 day ago |
Jeremy Williams
SEE ALL POSTS
Events